Welcome to Carrington, where we believe in the power of investments to help you grow and secure your wealth. With our in-house investment funds, as well as a range of funds offered through our trusted partner companies, we provide you with a diverse and carefully curated selection of investment options.
At Carrington, we have a wide range of in-house investment funds designed to suit various risk appetites, investment goals, and timelines. Our team of experienced and dedicated fund managers meticulously analyze market trends and opportunities to ensure that our investment funds are structured with precision and care. From equity funds that focus on long-term growth to fixed-income funds that prioritize stability and income, we offer a comprehensive suite of investment options to cater to your specific needs.
In addition to our in-house investment funds, we have partnered with renowned investment firms to offer you access to a broader range of investment opportunities. Through our carefully selected partner companies, we bring you specialized funds in sectors such as real estate, private equity, and emerging markets. This strategic collaboration allows us to broaden your investment horizons and tap into diverse markets and industries.
Investing is a crucial step towards building and growing your wealth. It provides the potential for your money to work harder for you and helps safeguard against inflation. At Carrington, we understand the significance of investments on your financial journey. As your trusted partner, we are committed to helping you navigate the complex investment landscape and make informed decisions.
When it comes to investments, professionalism and market insights make all the difference. At Carrington, our team of skilled and knowledgeable fund managers brings not only extensive expertise but also a deep understanding of global market trends. We believe that successful investments come from a combination of diligent research, disciplined strategies, and a forward-thinking mindset.
By investing with us, you gain access to a wealth of resources and personalized advice tailored to your unique financial goals. We collaborate closely with you to understand your needs, risk appetite, and wealth objectives to develop a customized investment strategy that aligns with your aspirations.
Take the leap and join us on this inspiring investment journey. Let us help you grow your wealth and unlock your financial potential. At Carrington, we're here to support you every step of the way.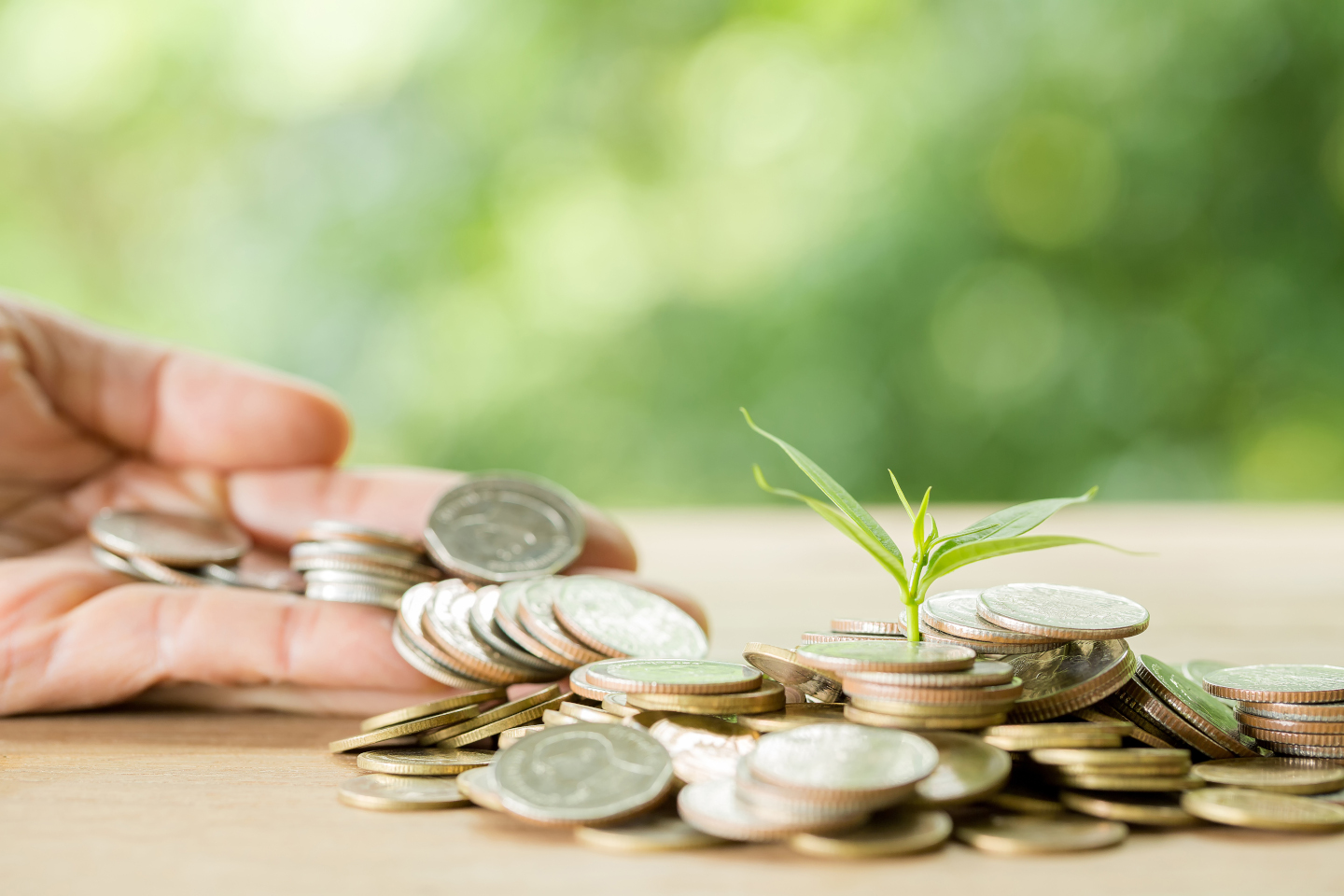 This is a Singapore registered fund that aims to provide stable annual yields of up to 15% through over-collateralization of globally listed equities.
The fund has multiple share classes with different management and performance fees.
Since inception in July 2021, the fund has achieved an annualized net return of around 12%, exceeding expectations.
The fund's portfolio is diversified across Asia and globally, with prudent stock selection and risk controls.
The fund protects investor capital through insurance on stock loans provided by insurance companies.
The fund has garnered positive reception from private banks and institutional investors and has been onboarded to various investment platforms.
Opportunities for the fund include more attractive equity valuations due to tightening liquidity, and potential further rate hikes by the Fed.
It is an actively managed equity fund that invests in SPACs listing on major US exchanges like Nasdaq and NYSE.
The fund's portfolio is concentrated in 3-5 SPACs that will merge with profitable, high-growth potential companies.
Key differentiators compared to typical private equity funds: improved liquidity and transparency as assets are listed shares; shortened timeline with exit in 3 years; maximized returns with less committed capital.
The fund seeks to maximize returns while minimizing market risk through its SPAC sponsorship and follow-on investment strategy.
Value propositions include favorable entry valuation as sponsors, committed underwriters and deal pipeline, and experienced management.
The fund has multiple share classes with different fees structured. Target returns are 25-33% IRR.
The fund is domiciled in Singapore and regulated by the Monetary Authority of Singapore. Service providers like administrator, legal counsel, bank etc. are established names.
It is an investment portfolio of extremely rare and valuable gemstones, including items like a 17,500 carat natural ruby and a spider encased in 100 million year old amber.
The gems are appraised to be worth tens of millions of dollars. Many are potential world record holders based on size and rarity.
The business strategy involves establishing a high-end gem museum to display the items, combined with partnerships with luxury brands and auction houses. Virtual and augmented reality would enhance the museum experience.
Revenue streams include museum tickets, souvenirs, gem replicas, and proceeds from eventual gem sales at auction. The gems can also be carved by artists into more valuable products.
The fund targets $30 million in size, with a 3 year term and 2 year lock-up. Projected returns are approximately 45% annually.
The team has decades of experience across gems, finance, marketing and other relevant areas. Advisors include industry experts.
Strong security, insurance, custodial procedures and auditing aim to safeguard the gem assets. The fund is domiciled in Singapore with oversight from financial regulators.
Overall, the fund offers exposure to an appreciating portfolio of investment-grade, exceptionally rare gemstones with a strategy to realize value. The museum provides branding and marketing support.
It is a private equity fund focused on investments in the United States across sectors like real estate, construction, manufacturing and energy.
The fund seeks to capitalize on economic factors like higher interest rates, rental demand growth, and scarcity of capital for private companies.
The strategy involves proprietary deal sourcing to invest in private companies at favorable terms across rapidly growing markets.
Target sectors include multi-family real estate, commercial leasing, construction, green energy distribution, and capital markets hedging.
The fund does rigorous due diligence on management, financials, compliance etc. before investing. Portfolio construction focuses on cashflow timing, risk management, and active oversight.
The fund has a target size of $150 million with a 5 year investment period and target returns of 20%+ per annum. Minimum investment is $100,000.
The Investment Advisor is Platinum Reef LLC, a US-based firm with extensive experience in private equity, asset management and corporate finance.
The fund is structured as a private equity multi-strategy vehicle domiciled in Singapore and regulated by the Monetary Authority of Singapore.
Investments showcase the strategy across real estate development, energy distribution, construction projects etc.
The fund philosophy focuses on capital preservation, managing volatility, target returns of 20% p.a., and maintaining client relations.
It offers 4 proprietary investment strategies focused on digital assets: Keystone for large cap tokens, Innovation for emerging crypto, Digital Gold for Bitcoin, and Digital Oil for Ethereum.
The strategies aim to maximize returns through different market cycles with prudent risk management.
Key value propositions highlighted include institutional participation in crypto despite downturns, continued crypto adoption, and quant strategies.
Partners like Sparrow, Amber, Fenbushi Capital and Gamma Digital provide industry expertise.
Security measures like cold storage, insurance and mirrored trading funds aim to safeguard investments.
It focuses on oil trading and arbitrage, providing access to the large global oil market.
The oil market size stands at $2 trillion+ with high barriers to entry that Vivva aims to overcome.
Trading firms doubled profits in 2022, showcasing potential despite price volatility.
Vivva offers full suite trading capabilities from derivatives to physical commodities.
Arbitrage strategies aim to profit from pricing differences across time and products.
Partner Hendon Energy provides decades of oil and gas industry expertise and trading relationships.
The fund offers a specialized way to gain exposure to oil, the lifeblood of the modern economy.
Don't hesitate, reach out to us now! Our dedicated team is eager to support you in all your investment needs.
Whether you have questions, ready to take the next step, or just want a chat, we're here.